Back to News
---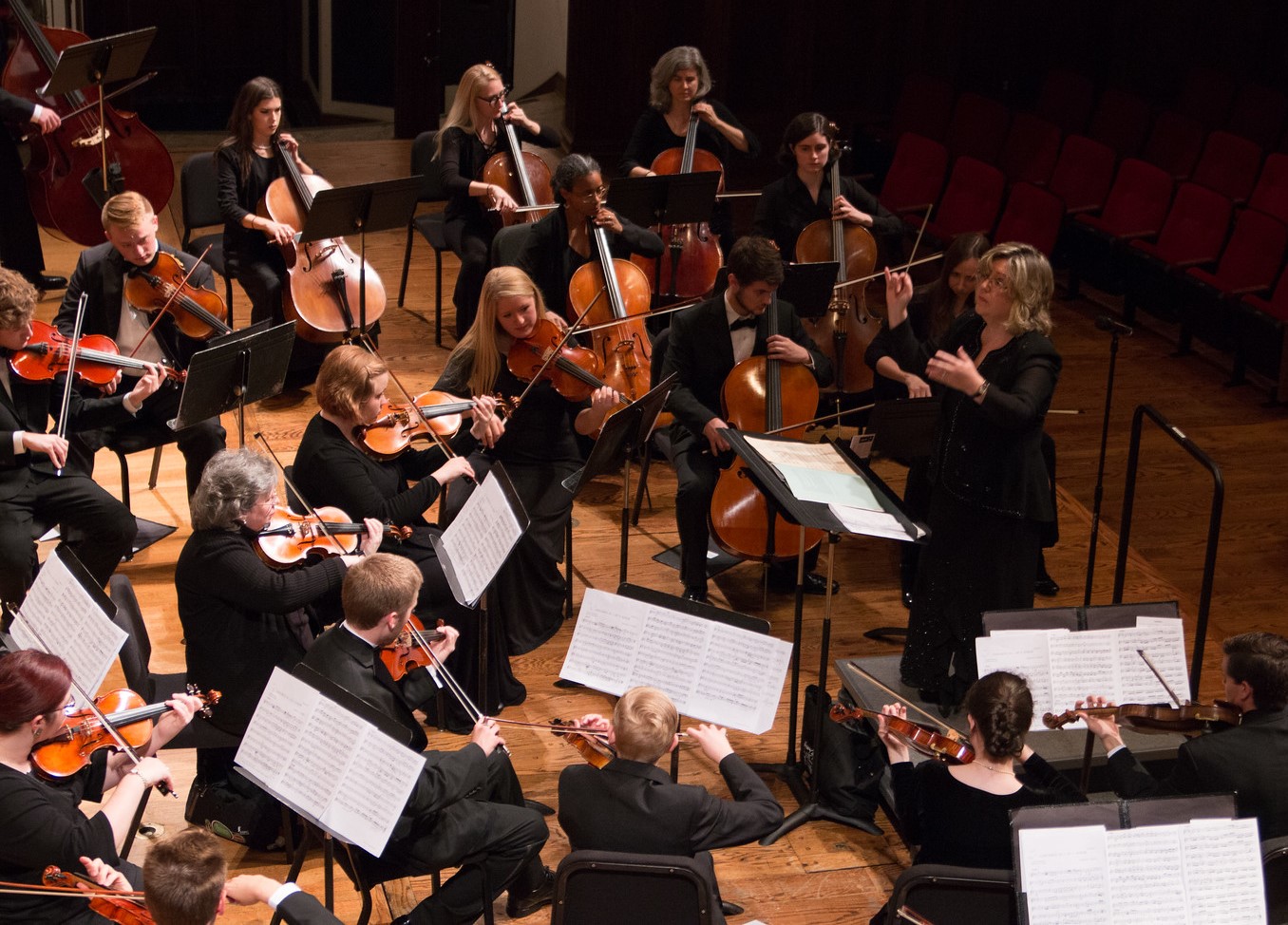 MILLIGAN COLLEGE, Tenn. (Oct. 30, 2015) – The Milligan College Orchestra will highlight music of the Italian Baroque masters and a vast array of Italian-themed offerings in "Viva Italia!" on Saturday, Nov. 7, at 7:30 in the Mary B. Martin Auditorium located in the college's Seeger Chapel.
"Programming an Italian-themed concert offers a wealth of great music to choose from, including Baroque masters such as Vivaldi and Torelli, Romantic masterpieces by Mascagni and more light-hearted pieces such as 'Funiculi, Funicula,'" said Dr. Kellie Brown, orchestra director and chair of Milligan's Area of Music. "This concert has all of this and more."
Presenting the fun-loving duet "Buffo Di Due Gatti" ("Humorous Duet for Two Cats") by Rossini, music majors Laura Mixon, senior, and Riley Prickett, junior, are featured guest soloists with the orchestra.
The second half of the concert features a large group of exceptional young violin students from the Academy of Strings directed by Timothy and Kimberly Barrett and the Violin Studio of Laura Harrington performing music by Vivaldi.
"All of the students are thrilled to have this unique opportunity to play with the Milligan Orchestra," said Barrett. "They have had a great time practicing and preparing for this performance!"
Other pieces on the program include iconic film masterpieces such as Rota's theme from "The Godfather" and Morrione's theme from "Cinema Paradiso."
This event is open and free to the public.
---
Posted by on October 30, 2015.