Back to News
---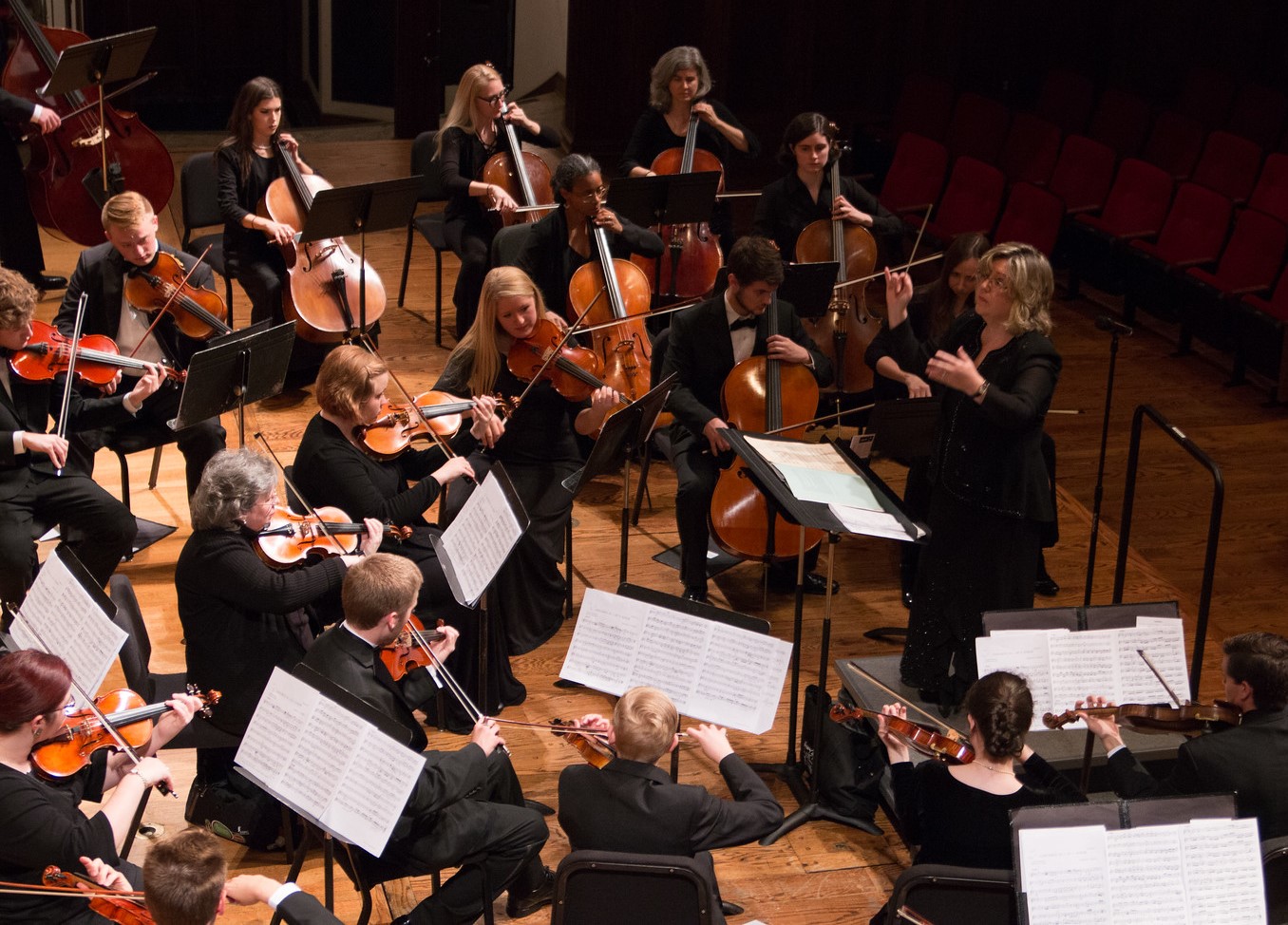 MILLIGAN COLLEGE, Tenn. (Oct. 13, 2015) – In honor of the launch of Milligan College's 150th celebration at Homecoming, the music area will present "Celebrating Our Appalachian Roots" on Saturday, Oct. 24, at 3:30 p.m. in the Mary B. Martin Auditorium located in Milligan's Seeger Chapel. This event is free and open to the public.
The short, family-friendly concert will feature folk, bluegrass and old-time music of the Appalachian region including classics such as "Buffalo Gals," "Tennessee Waltz," "Orange Blossom Special" and music from the hit movie "O Brother, Where Art Thou?" The Milligan Orchestra, Concert Choir, Women's Chorale, Heritage, Heard mentality, Jazz Combo and guest bluegrass musicians all will be performing.
"As Milligan kicks off a year-long celebration of its founding in 1866, the music department wanted to honor the rich heritage of this region through the wonderful musical traditions of our mountains," said Dr. Kellie Brown, chair of the music area and director of the Milligan Orchestra.
The college's Homecoming weekend will take place Oct. 23-24. For more information and to register, visit www.milligan.edu/homecoming.
Founded in 1866, Milligan celebrates 150 years of scholarship, community and faith in 2016.
---
Posted by on October 13, 2015.