Back to News
---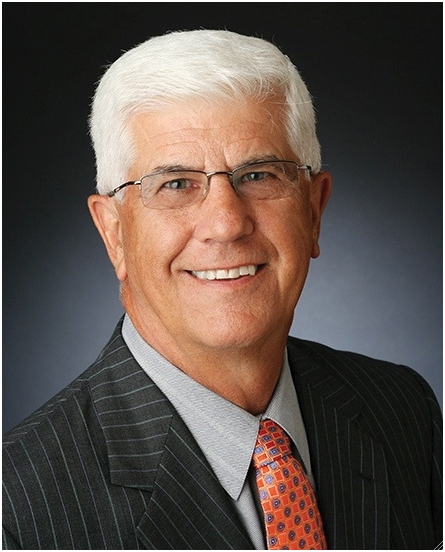 MILLIGAN, Tenn. (Oct. 5, 2020) — Legendary NBA coach and Milligan University alumnus Del Harris ('59) was selected as an inaugural member of the Tennessee Independent Colleges and Universities Association's (TICUA) Hall of Fame.
Harris has worked with seven NBA teams over a 37-year period and served as head coach of the Houston Rockets, Milwaukee Bucks and the Los Angeles Lakers. In 2019, he received the John W. Bunn Lifetime Achievement Award, the most prestigious award presented by the Naismith Memorial Basketball Hall of Fame.
TICUA created the Hall of Fame to honor the distinguished alumni of its 35 member institutions while highlighting their contributions to our state, nation and world. TICUA'S Hall of Fame recognizes some of our nation's most distinguished and impressive citizens, including Nobel laureates, Pulitzer Prize winners, faith leaders, entrepreneurs and elected officials.
Alongside Harris, the 24 members of the inaugural class include the late civil rights icon John Lewis, former U.S. Secretary of State Cordell Hull, Christian Church minister and professor Fred Craddock, and presidential biographer Jon Meacham.
"Del Harris lives out the mission of Milligan University to honor God through servant-leadership," said Milligan President Dr. Bill Greer. "Whether it be coaching professional athletes on the basketball court, giving motivational lectures or authoring books on how to be an effective member of any team, Harris has dedicated his life to leadership through service."
With the Houston Rockets, Harris coached the team to the NBA Championship finals in 1981, making him the winningest coach in Rockets history. He was named ESPN Coach of the Year in 1981. With the Lakers, Harris became the 19th NBA coach to earn 500 wins and was named the NBA Coach of the Year in 1995.
Last Friday, Harris received the 2020 Chuck Daly Lifetime Achievement Award from the National Basketball Coaches Association. He is also the 2017 recipient of the prestigious National Association of Basketball Coaches International Lifetime Achievement Award, the 13th recipient and 8th from the U.S.
Harris' accomplishments go beyond the game. He is an ordained minister in the Christian Church, a member of the Screen Actors Guild and the American Federation of Television and Radio Artists, and had success in real estate and the oil and gas industry. He also authored three books on basketball coaching theory.
In 1993, Harris endowed a basketball scholarship at Milligan in honor of his parents, Mr. and Mrs. Elmer Harris of Plainfield, Indiana. Harris remembers his years at Milligan with fondness.
"When I think of Milligan," Harris said, "I remember the warmth of friends and faculty."
For more information on Milligan, visit milligan.edu.
---
Posted by on October 5, 2020.