Milligan announces diversity initiatives
Danny Johnson joins Board; Scholarship named in memory of Betty Goah
MILLIGAN COLLEGE, TN (November 29, 2006) — Milligan College President Don Jeanes has announced that the college is making a more concerted effort to build a healthy and ethnically diverse learning environment. Local African-American ministers will gather at the college this Thursday evening to discuss with college leaders and faculty how that can best happen.
The college recently introduced a scholarship for traditionally underrepresented ethnic minorities from Tennessee, is establishing a new office and coordinator for diversity services, and has recently appointed Rev. C. Danny Johnson as the first African-American on the college's Board of Trustees.
"We have long believed that ethnic diversity is essential to our educational and Christian mission," said Jeanes. "But we have not seen much growth in this area. We realized we needed to be more intentional with our efforts so we are taking the first steps in that direction."
Jeanes said the college will offer up to 25 scholarships for Tennessee minority students beginning in 2007, based on educational achievement and commitment to service and leadership activities. The scholarship provides the balance of tuition, room and board not covered by federal and/or state grant aid or outside scholarships. Those of African-American, Native American, Hispanic or Asian heritage, or other traditionally underrepresented minorities, are encouraged to apply.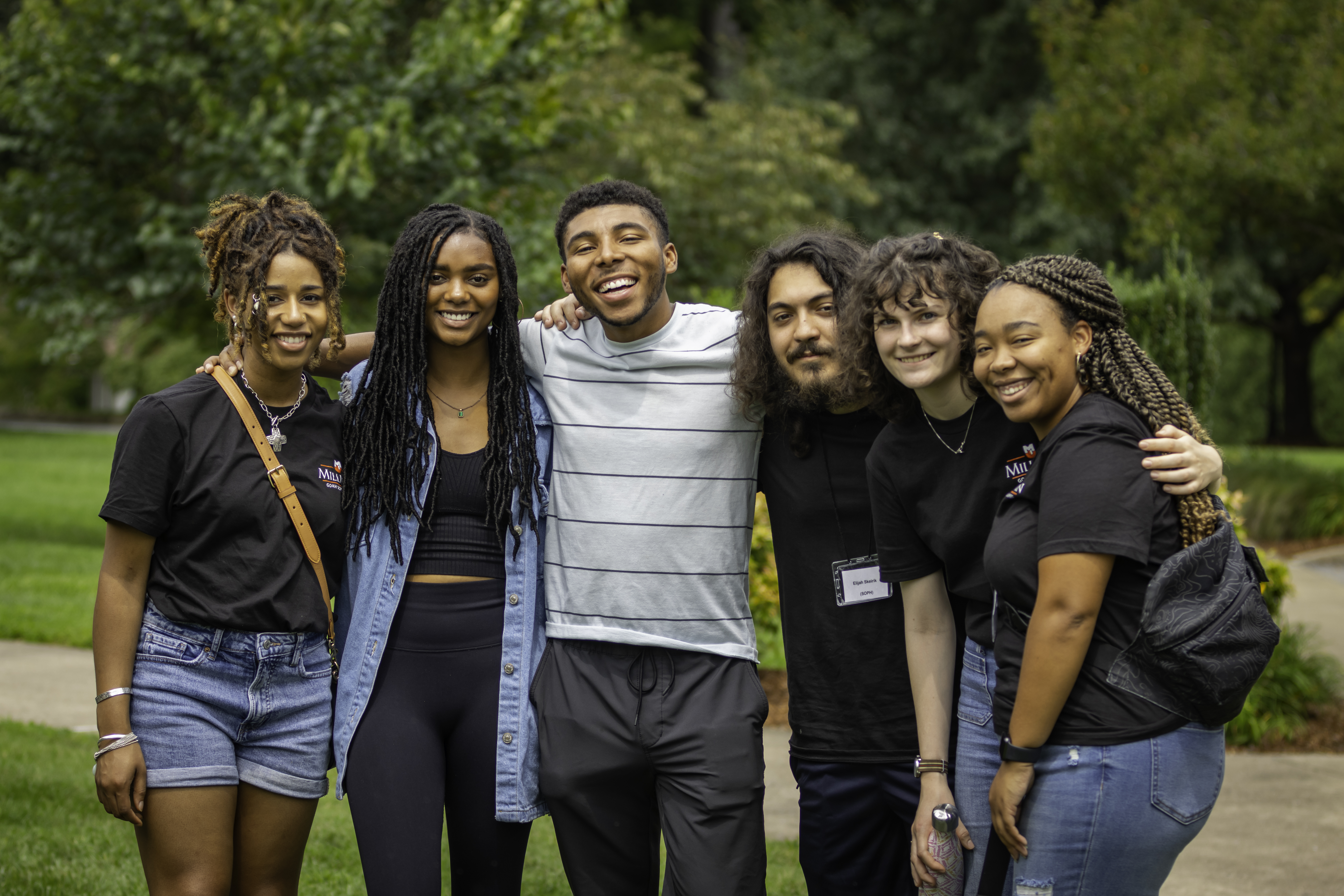 The scholarship is funded by the college and is named in memory of Johnson City resident Betty Goah, who died in March 2006. Goah attended Milligan College and Vanderbilt School of Religion. She served on various regional boards and local agencies, including the Johnson City Development Authority, and was a member of Thankful Baptist Church.
"Betty was a remarkable woman. Her life stands as a powerful testament to loving both God and neighbor," said friend and Milligan professor Dr. Philip D. Kenneson, who serves on the Faculty Diversity Committee and helped formulate the scholarship.
Milligan hopes to open its new Office of Diversity Services by Spring 2007. The process is currently underway to hire a coordinator to "develop programs and initiatives to enhance and promote a social, cultural and educational environment that embraces ethnic diversity," explained Jeanes.
Jeanes said the college's administration and student development staff spent several days with J. C. Thomas, director of diversity relations at Rochester College in Michigan , earlier this month when he was on campus for Milligan's Multi-Cultural Awareness Week.
"We talked about how diversity enriches the educational experience, promotes personal growth and a healthy society, strengthens communities and the workplace, and most importantly reflects God's kingdom," said Jeanes. "That's all central to our mission at Milligan."
Jeanes said he is pleased that Danny Johnson is joining the college's board and believes he will be an important asset to the college. Johnson has been pastor of Thankful Baptist since 1994. He holds a bachelor's in pastoral care from San Jose Christian College in San Jose, Calif., (now William Jessup University), and a master of divinity degree from Emmanuel School of Religion in Johnson City, Tenn.
Johnson has served as a trainer and speaker for Promise Keepers in the Northeast Tennessee region. Through a mission's ministry that began at Emmanuel School of Religion in 2001, he has instructed classes of rural Kenyan pastors through the Kenya Missions Ministries. KMM is now partnering with the Johnson City Rotary Noon Club, where there is work underway to assist two hospitals in Kenya.
Jeanes and Johnson have invited local African-American ministers, Hispanic community leaders, and several members of the college's Faculty Diversity Committee to a campus dinner this Thursday, Nov. 30, to seek their input and feedback on how the college can best embrace ethnic diversity.
For more information about the college's diversity initiatives, visit www.milligan.edu/diversity.
###
MILLIGAN UNIVERSITY is a Christian liberal arts university in Northeast Tennessee whose vision is to change lives and shape culture through a commitment to servant leadership. The university offers more than 100 majors, minors, pre-professional degrees and concentrations in a variety of fields, along with graduate and adult degree completion programs. To learn more about Milligan University, visit www.milligan.edu or call 800-262-8337.